The lesson
We are at the edge of the pond in a patch of sun, seated between bare huckleberry branches. My daughter and son sit in front of me. Their heads bend towards each other, the pom-poms of winter hats touching. My son, just ten months old, shows my daughter a piece of bark. His face alight with discovery, he lifts his gaze from this most enchanting of finds to his sister's face. "Look at this," his expression seems to say. "How magnificent!"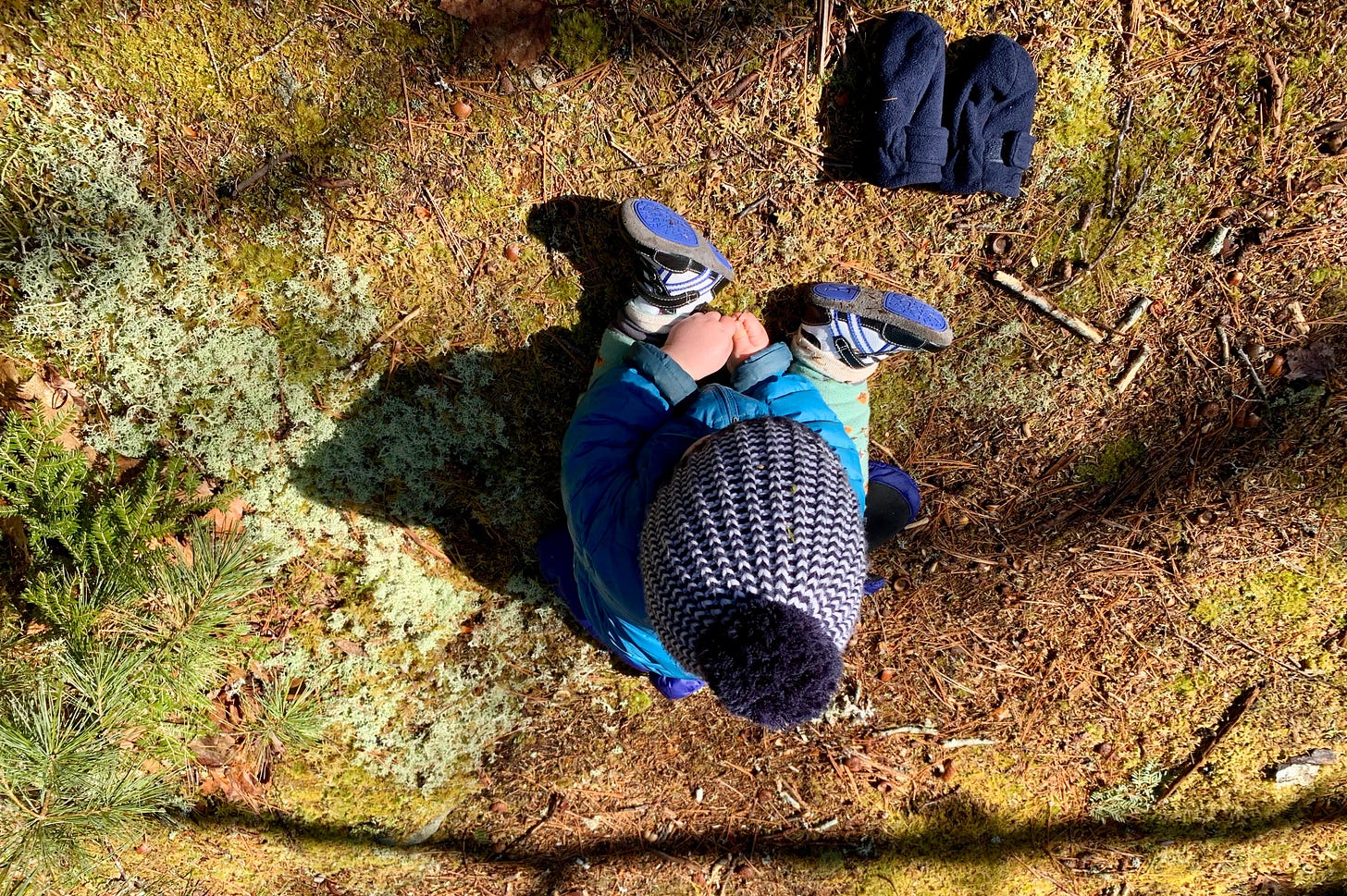 My daughter, at nearly four, is more worldly. In just a few short years, she has touched many pieces of bark and explored the woods outside our home nearly daily. She "knows" so much. And yet, as her brother shows her his prize discovery, she marvels at the bark as if it were an exotic new creature. She has accepted his invitation to see with new eyes.
Get them outside. It's been my mantra these past four years, since the birth of our daughter. Leave the walls of our home, leave the manmade items – some beautiful, some necessary, some both. Touch, watch, feel. Learn.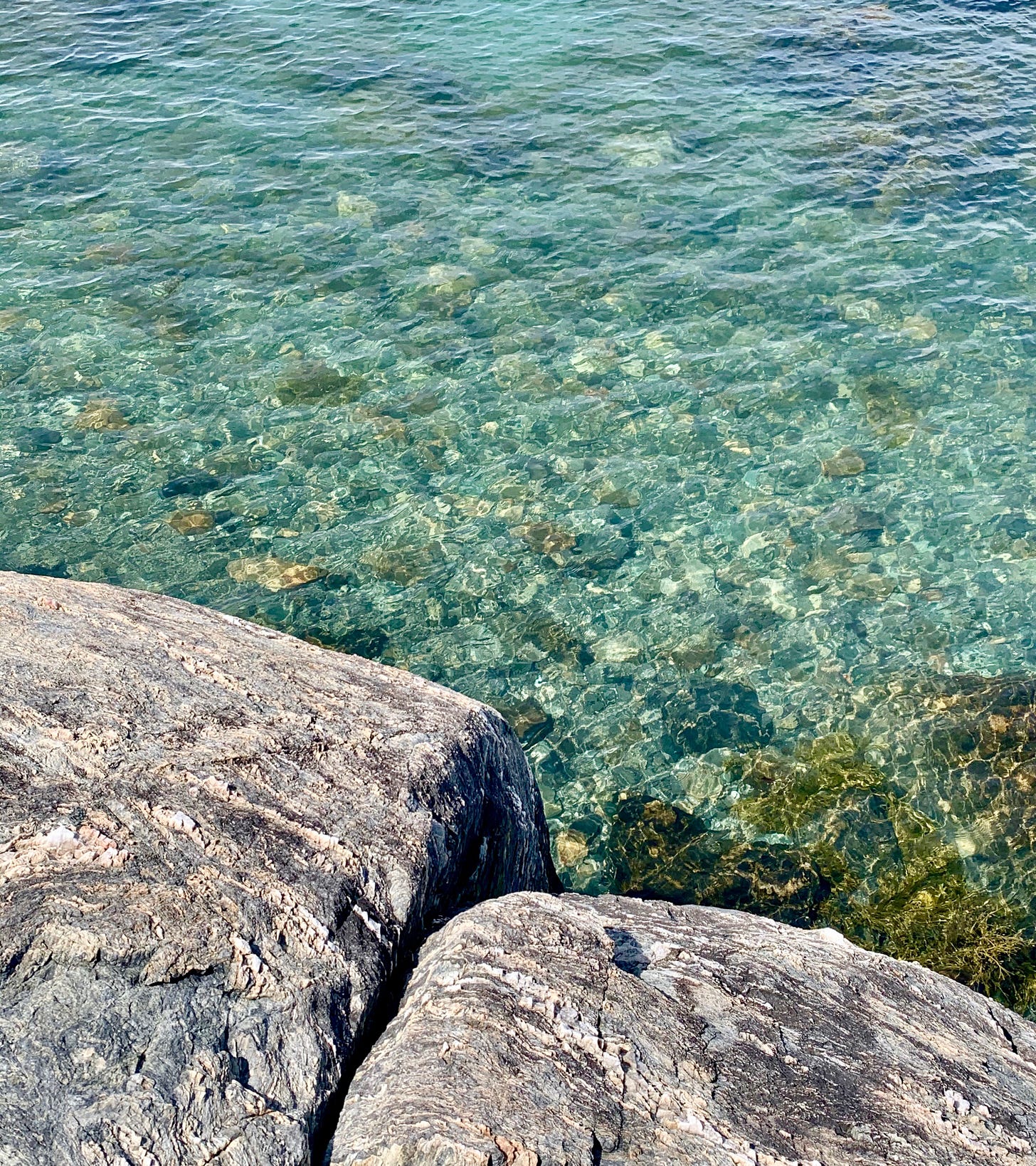 And so we don layers or bugspray, sun hats or rain boots and I usher them through the door. Some days, it's effortless and I'm chasing small bodies that have already flung themselves into the world, heeding the call of adventure. Other days, grumbling abounds and the physical act of carrying at least one child is made ten times as exhausting by the mental game of trying to add inspiration. But, whatever the mood, whatever the weather, I bring them to the outside. I brought them into the world at this wild moment. I figure the least I can do is gift them a profound sense of love, belonging and communion with this place.
After all, while I am their mother, it is truly thanks to the earth that they have life. Their bodies, so beautiful and beloved to me, are made of water and minerals and twined together by deep breaths of pine-scented air. The soft, sweet parameters of their physical being are so familiar to me. I cannot count the times I've held those bodies, bathed them, fed them, kissed boo-boos, wiped salty tears. But deep down, the fibers of their being are woven by the wild.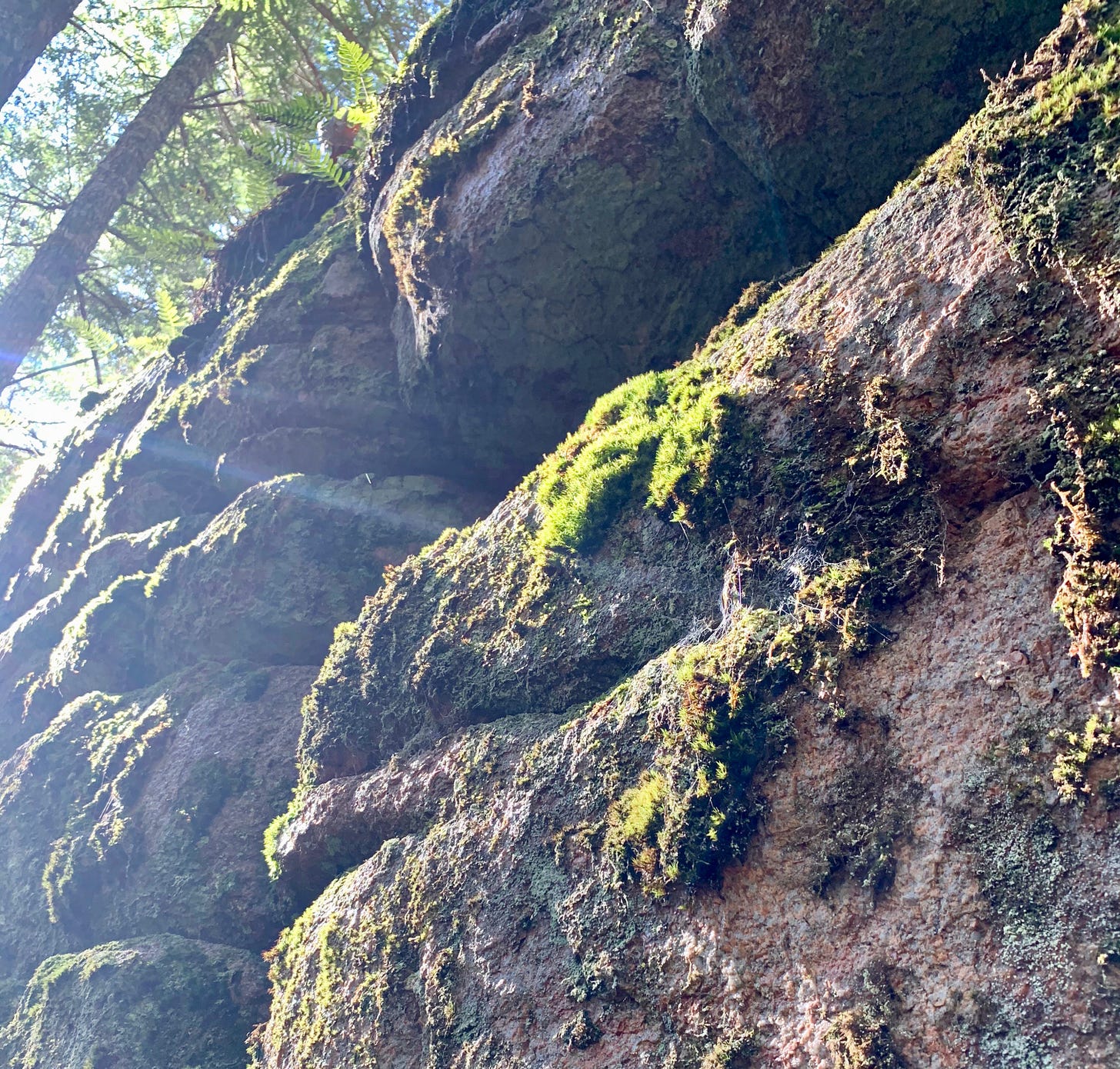 Am I truly bringing them to the places where they are best able to hear, see and learn from the Earth? Or are they bringing me? As we make our way between trees, scramble over rocks, and plunge feet into icy brooks, they bend low, close, and behold. A sense of profound wonder radiates from the small bodies so eager to commune with their true mother, their most primal provider of life.
The words about to babble from my lips – names of species, descriptions of photosynthesis or evaporation or migration – fade before spoken. All are enchanting bits of information, to be sure, but they are ways of intellectually "knowing". That type of familiarity has a time and a place and this is not it. This moment radiates with a more essential type of knowing, one that makes up the truth of their – of our – existence.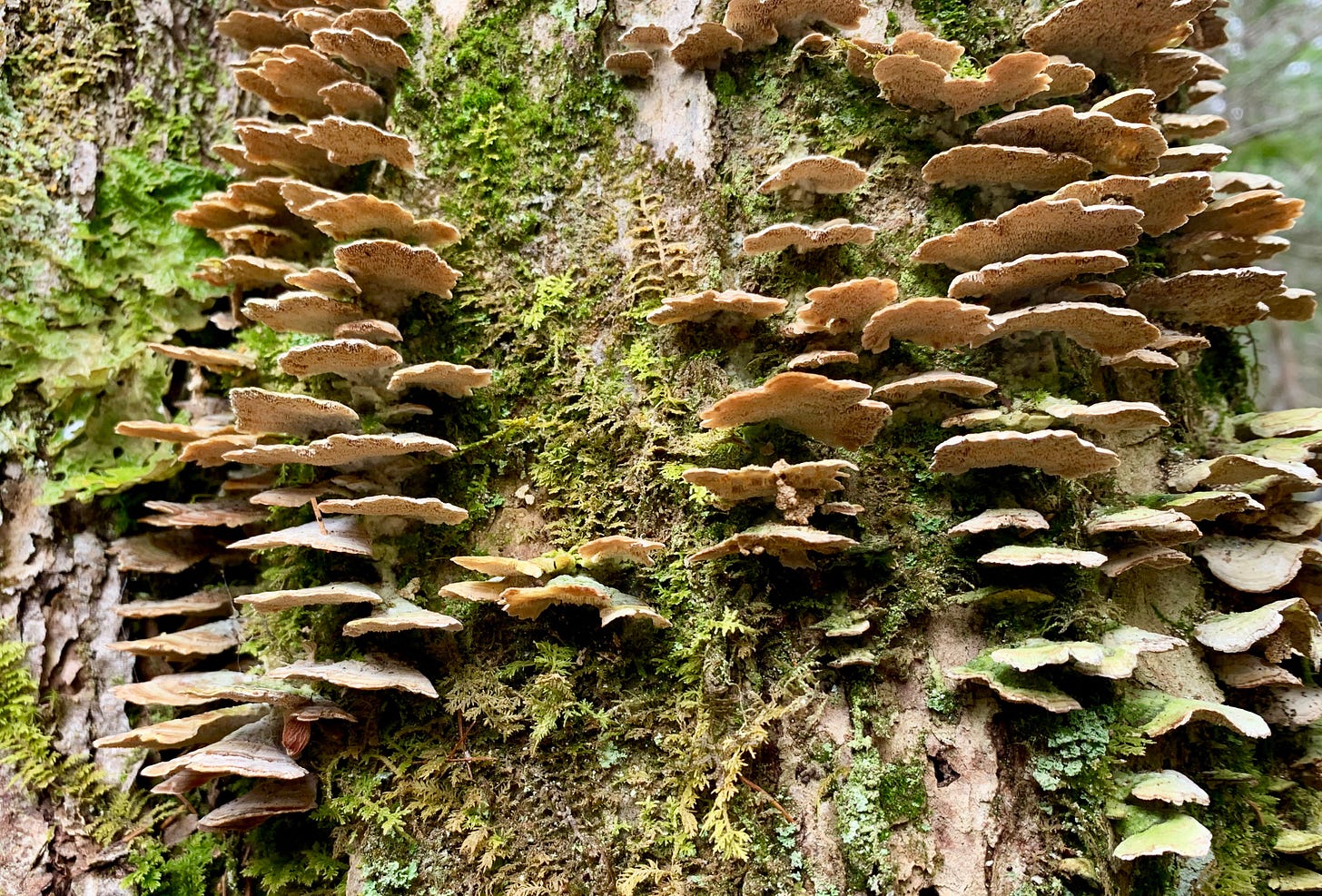 And so I follow their lead. I bend down, nose nearly touching a cluster of moss. Suddenly, the world beneath my feet explodes into enchanting detail. Colors and textures wind around each other as different mosses and lichens tumble together. My senses come alive in my own moment of discovery. A forest in miniature spreads across the ground.
But it was always here like this. My attention is the only new component. And for that, I must thank those two little beings bending their heads together to marvel over a piece of fallen bark. Thanks for the lesson.