Listening
I'm listening for the sound of hope. Or perhaps it is the sound of the past.
My children and I make our way through the woods behind our home in Maine. The day is warmer and with fewer clouds than anticipated. Sunlight streams between tall pines, illuminating vibrant clusters of mosses, multiple specimens climbing and spilling over one another in a patchwork simultaneously less-programmed and more enchanting than any quilt I've ever seen.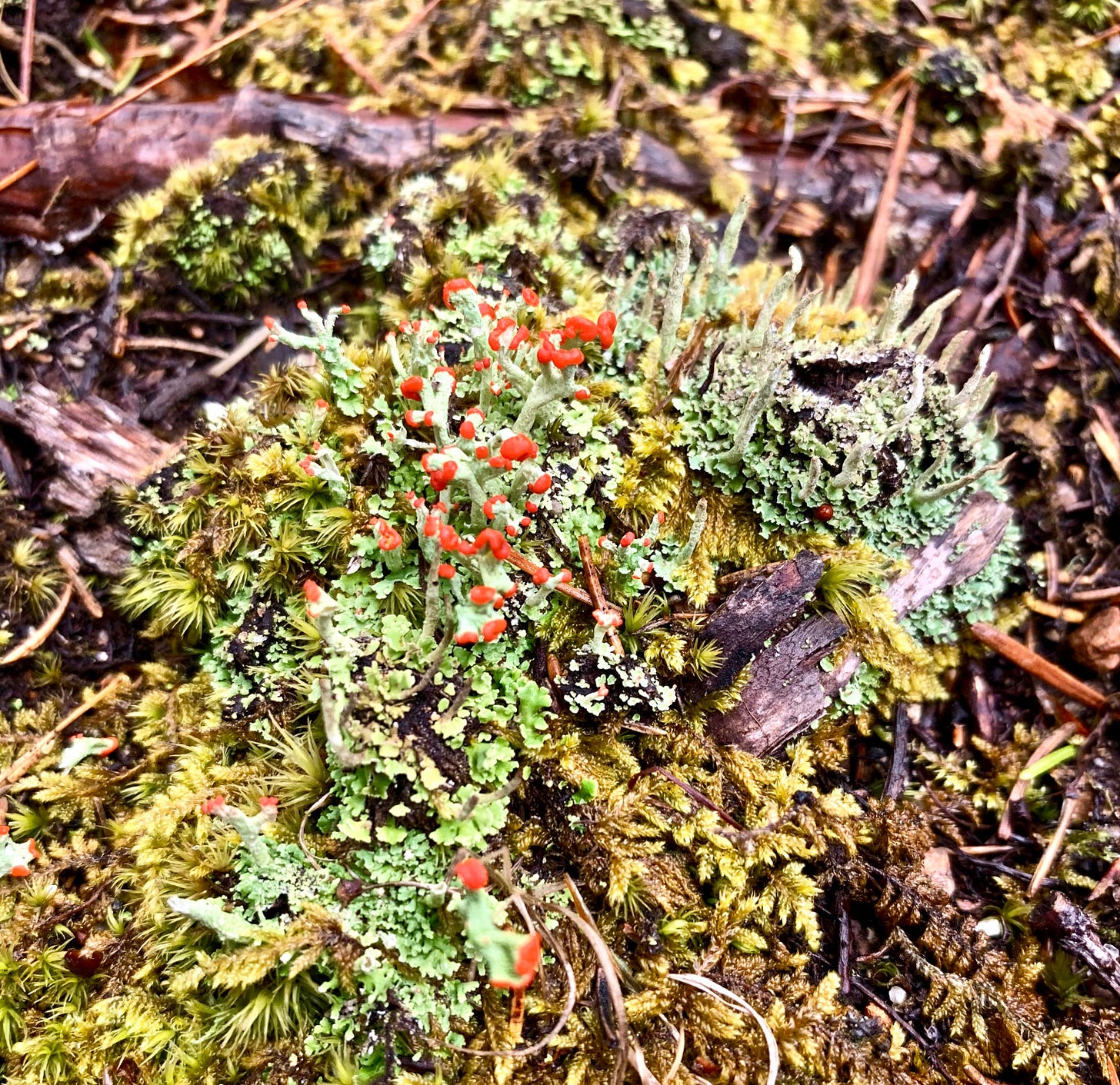 We're making the most of the fine spring morning. My daughter traipses ahead, propelled by her newfound fondness for long walks and the accompanying sense of adventure. My son occasionally pats me on the head from his perch in the hiking backpack, a gesture that in turns feels affectionate and reminds me forcefully that he is much stronger than his size would suggest. The moment brims with joy and aliveness.
And then, out of nowhere, I tune into a dissonance.
The woods are quiet, I realize. Too quiet for such a brilliant spring morning. The treetops should echo with the sound of birds piping their song to the sky, a celebration of the day. In particular, I suddenly realize that I am not hearing the call of the thrush, my special favorite, a sound that sends a thrill straight to my heart and means spring as surely as any daffodil. A sound that typically fills our spring walks.
Every year, the many voices of the natural world grow quieter as the sound and pace of industry increases. The road past our house is busier and louder earlier and later. More planes fly over more frequently. Simultaneously, I cannot remember the last time I heard a loon trilling its call as it soared above our rooftop in the predawn sky. Just two years ago, such an occurrence provided at least a weekly dose of wonder where we live.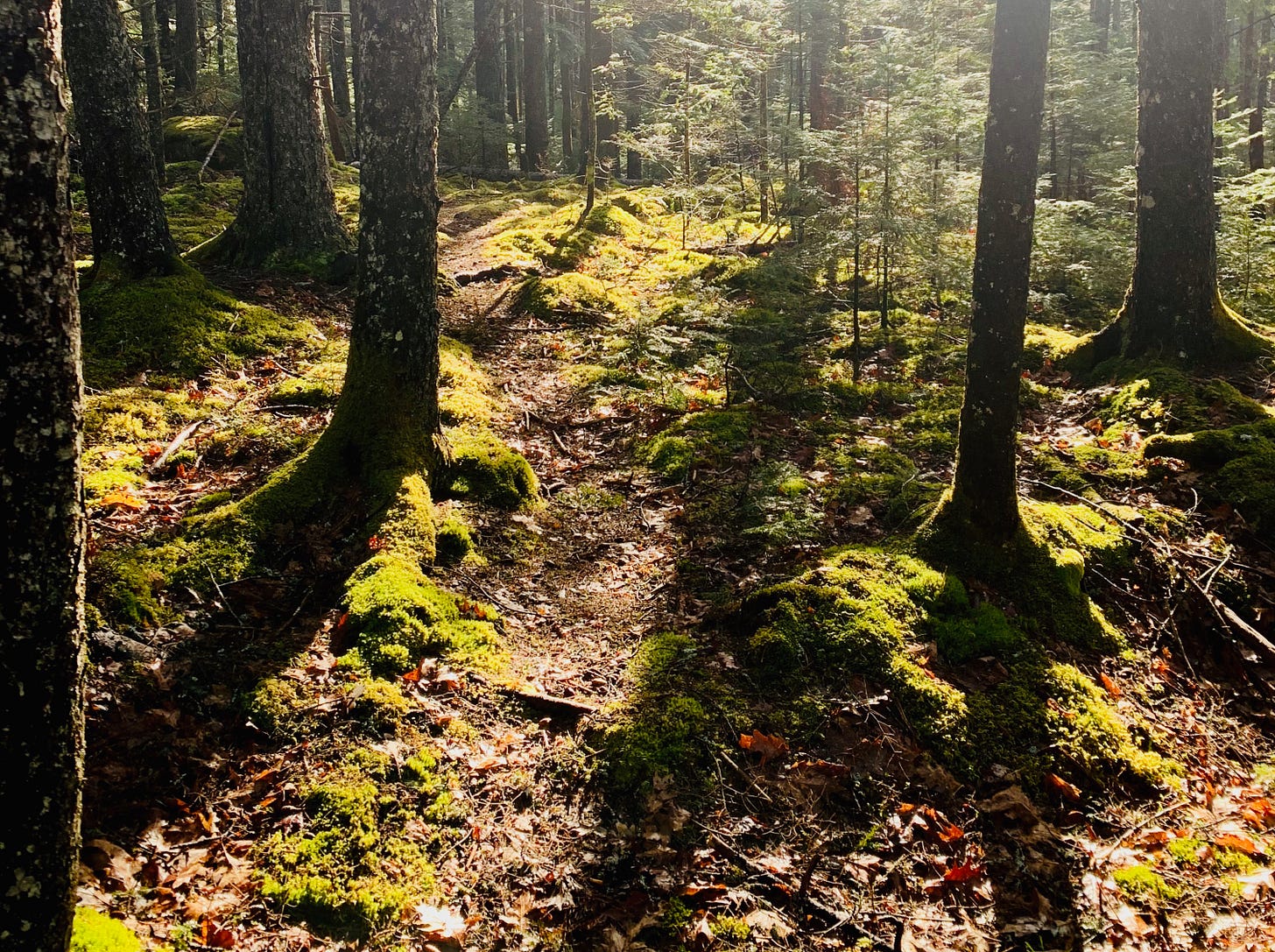 Much has been written and spoken about this great "quieting". In recent years, so many people have noticed the decrease in bugs splattered across their car windows that the term "windshield phenomenon" was born. (We are right to take notice. Bugs of all types make a pretty critical contribution to life on Earth, as pollinators, recyclers and the food source for many, many other species.) Others have reflected on how quiet the woods have become and so many others will do so that sitting here sharing my own reflection feels a bit cliché.
But it shouldn't. The grief and fear that well within me as I notice such dissonances are deeply important and should demand my attention just as much as the dissonances themselves. Both feelings form a powerful compass, pointing me towards what I value, no, towards what I love. And that love, in turn, asks for action worthy of the beloved.
Grief. I grieve for my loss, and, much more so, for my children's loss. It is a loss they cannot fully appreciate, never having known the woods as they were before, filled with a choir, not soloists.
Fear. It is the fear that we will not realize what we have lost – and how much we valued it – until it is too late. "Don't wait to say 'I love you,'" we are told. Tomorrow is not guaranteed.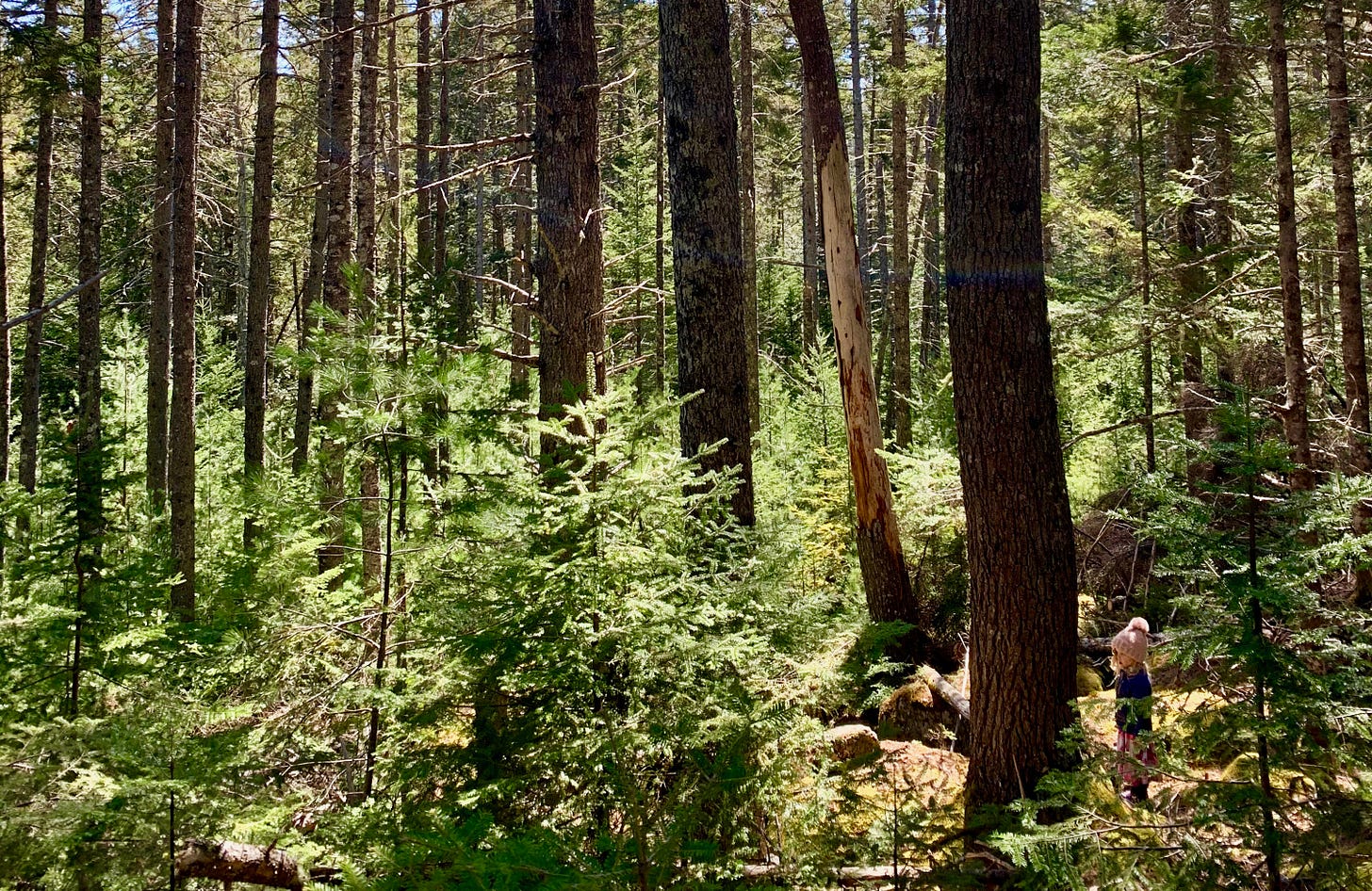 I walk the woods and I want to scream: I am sorry, this was a terrible mistake, I care much more about the song of the thrushes and the trill of the loons than I do about any of those mid-winter flights to Florida or Costa Rica or lord knows where that I felt I just had to take.
But it doesn't work that way. We must recognize what we truly value now, before those lives disappear. And then we must take up the mantle in honor of those beloveds and translate that love into action.
We do not say "I love you" to a thrush with words. We say it with the choices and actions that fill every single day, whether we are physically proximal to the bird's flutter or half the world away. Some of those choices and actions are the big ones, like how we orient the systems of our communities, states, and nations – our very way of life as human society. Those are the daunting ones, but critical to dismantle, investigate, and build anew, better aligned with the priority of respect for all lives.
Some of the choices and actions appear more individual but are no less important. Choices like how often we fly, how we spend our dollars, and how we spend our careers build together into the system of human society that currently threatens to take down the natural world as we know it (humans included).
And some of the choices and actions are the blocks we place together now, the brush strokes we make on the canvas of the future, through how we fill our hours with the young people we love.
And so I walk the woods with my children, one ear tuned to each new dissonance, another tuned to the story my daughter spins as her young legs carry her into the next new adventure. They are both so eager to meet the world as it is, these two bright beings I've birthed into this most questionable of moments.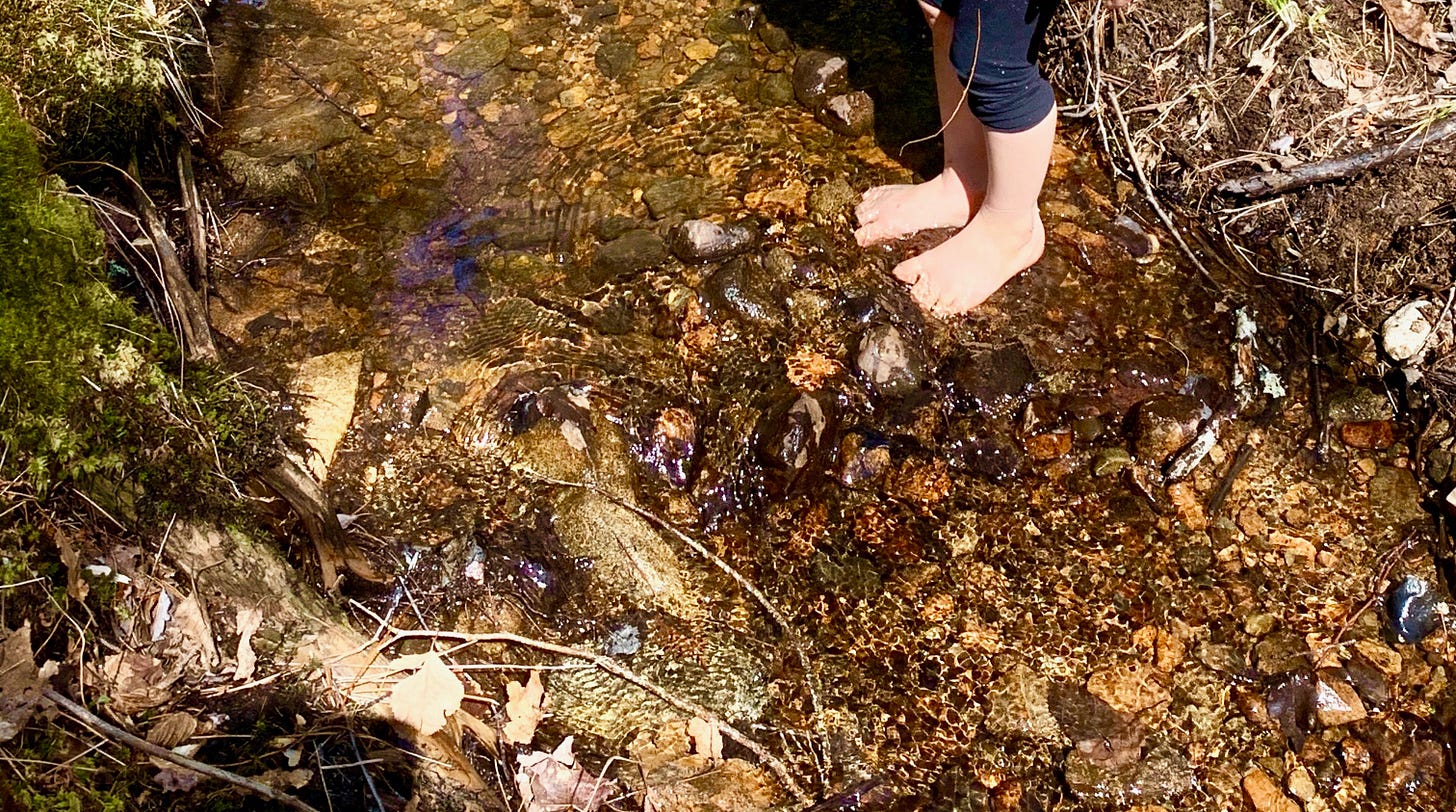 It is all true. Many members are missing from the canopy choir of the woods. And some still sing. Grief and fear tickle the edges of even the most delightful of days spent between the trees. And delight still abounds.
We dive straight into the center where the grief, fear and delight meet. From where else will our salvation come?